Big shoutout to all our school librarians and assistant principals! Thank you for making our district a fantastic place for teachers and students. Your dedication is truly inspiring! #grateful #schoolheroes #educationmatters #allin4theville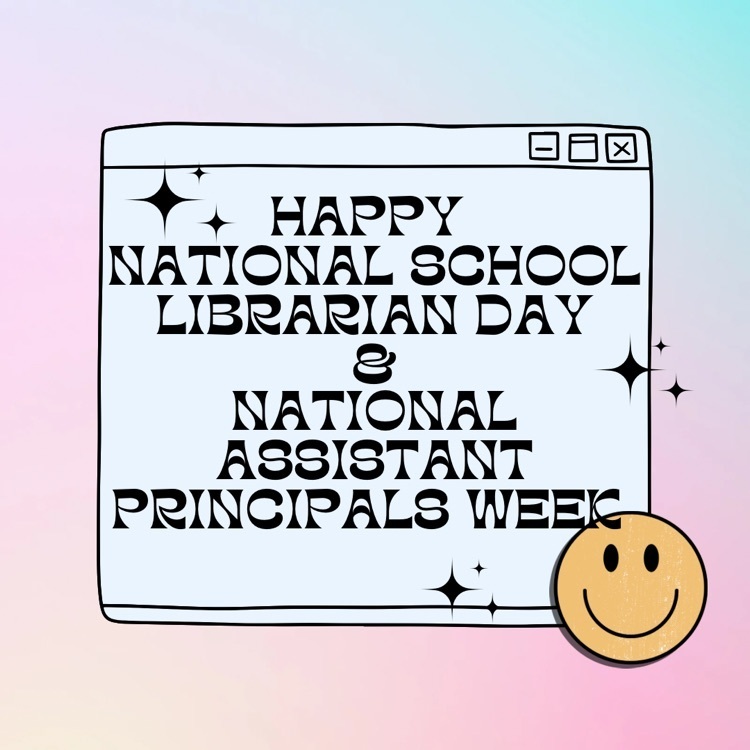 In accordance with the Open Meeting Act, P.L. 1975 c 231, this is to advise that the Somerville Board of Education, Somerset County, New Jersey, will hold a virtual Special Meeting, on Tuesday, April 4, 2023 at 10:00 a.m. The purpose of this meeting is to appoint an Interim Assistant Superintendent of Schools and the Acting Superintendent of Schools. A live broadcast of the meeting will be available at the following link:
https://www.somervilleschools.org/o/spsd/page/boemeetinglive
This meeting was called by order of the President of the Board of Education on March 30, 2023.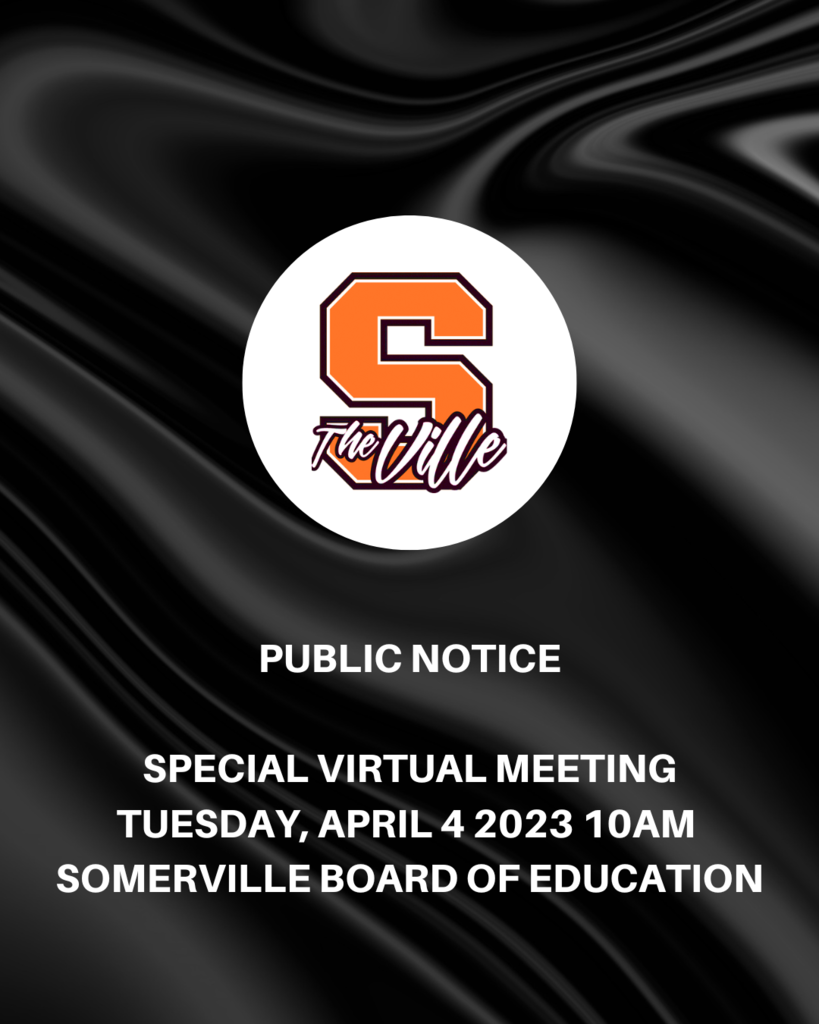 🚴‍♂️👮‍♀️💙 Huge congratulations to Megan McNeil and Michael Pellegrino, the incredibly talented students at Somerville High School who have designed the winning Police Unity Tour Coin! This meaningful coin will help Officer Vito raise funds for his ride at the Annual Police Unity Tour in May, honoring and remembering those officers who have made the ultimate sacrifice in the line of duty. As the riders journey from New Jersey to Washington, D.C., let's celebrate and support their commitment to unity and remembrance. Well done, Megan and Michael - your creativity and passion for this cause are truly inspiring! #PoliceUnityTour #allin4theville 💙🚴‍♀️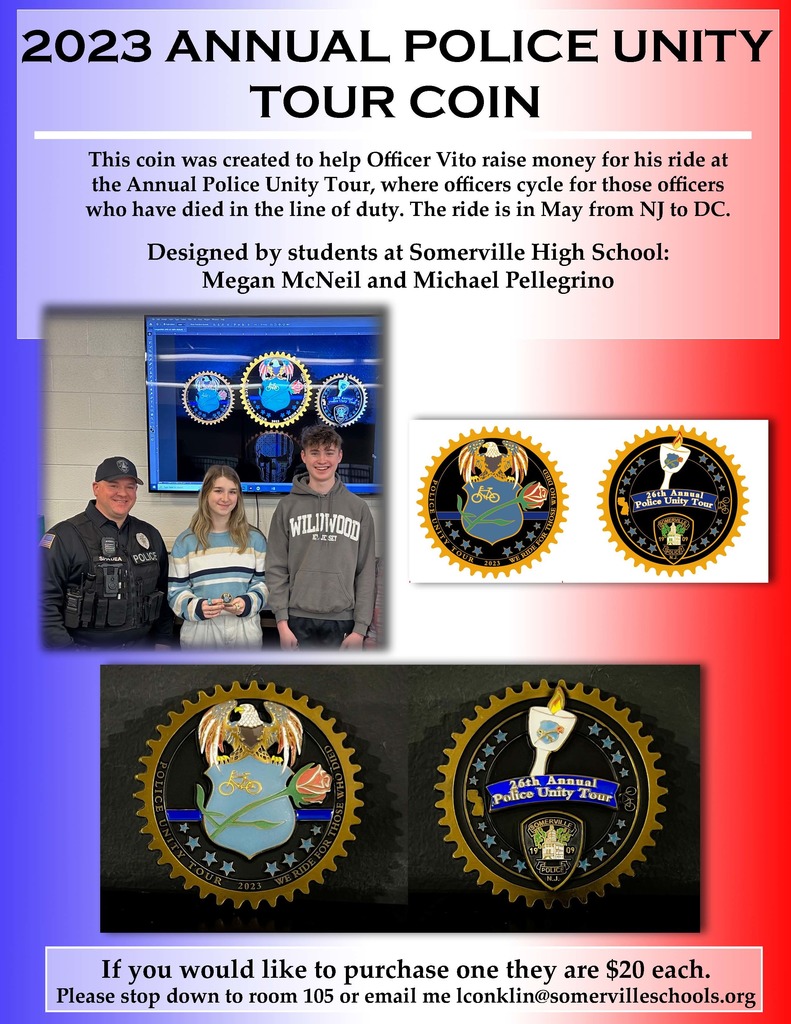 Get ready to be blown away by the talent of our middle schoolers in their production of Annie Jr starting March 24th! Join us for a heartwarming show that will leave you singing and dancing all the way home. Don't miss out on the fun! #AnnieJr #allin4thville @thevillesms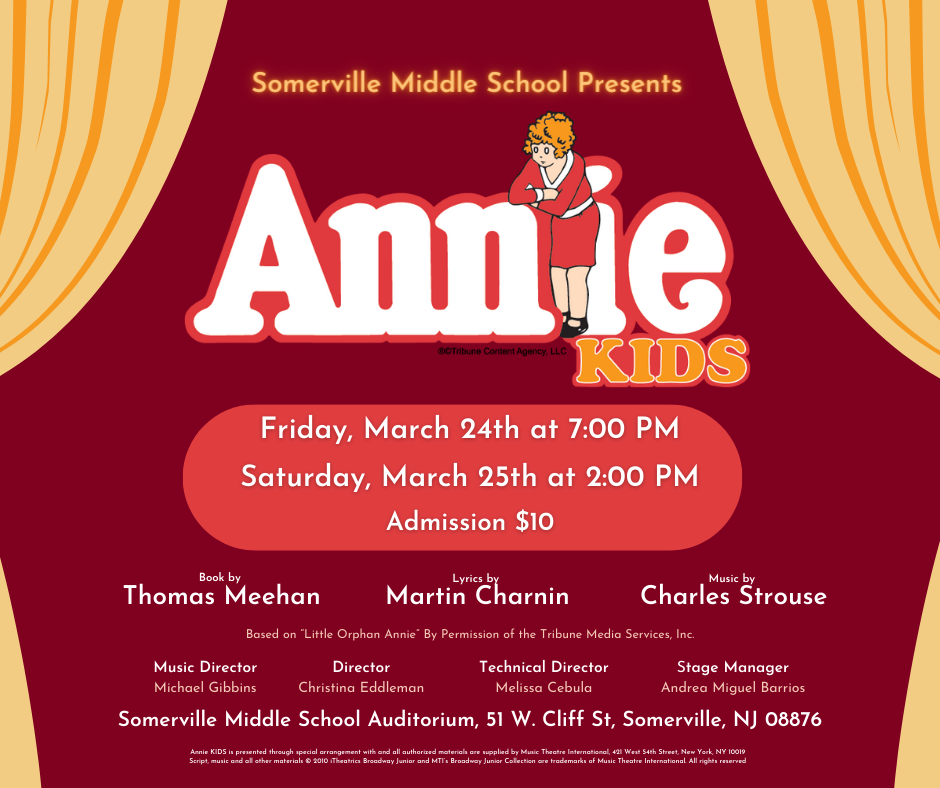 Join the SHS Music Department on March 16th at 6pm for Showcase of the Arts. Admission is free for all. #allin4theville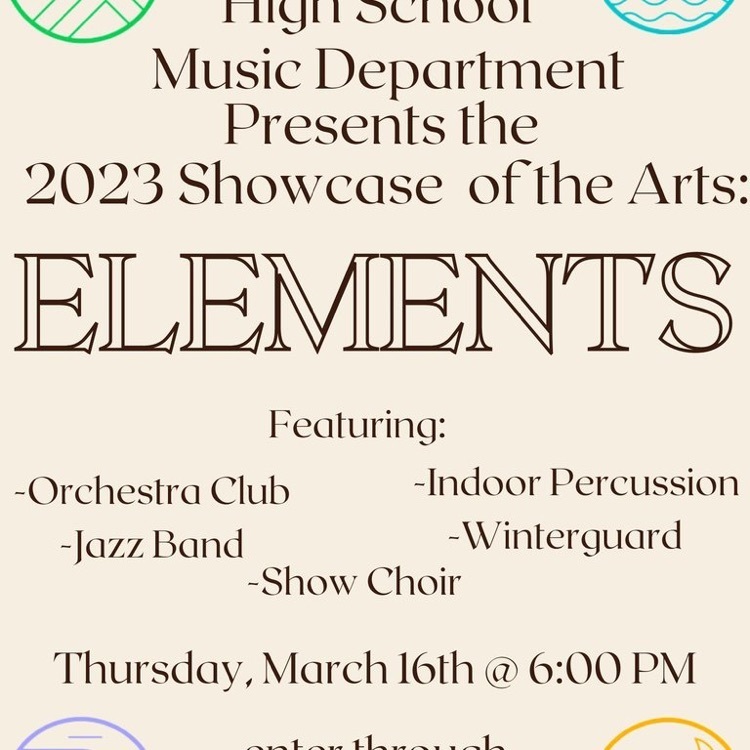 We are excited to announce our participation in the @CJERSEYPRIDE 2023 Virtual Job Fair! #NJEducatorJobFair #DiversityInEducation #NJTeacherJobs #allin4theville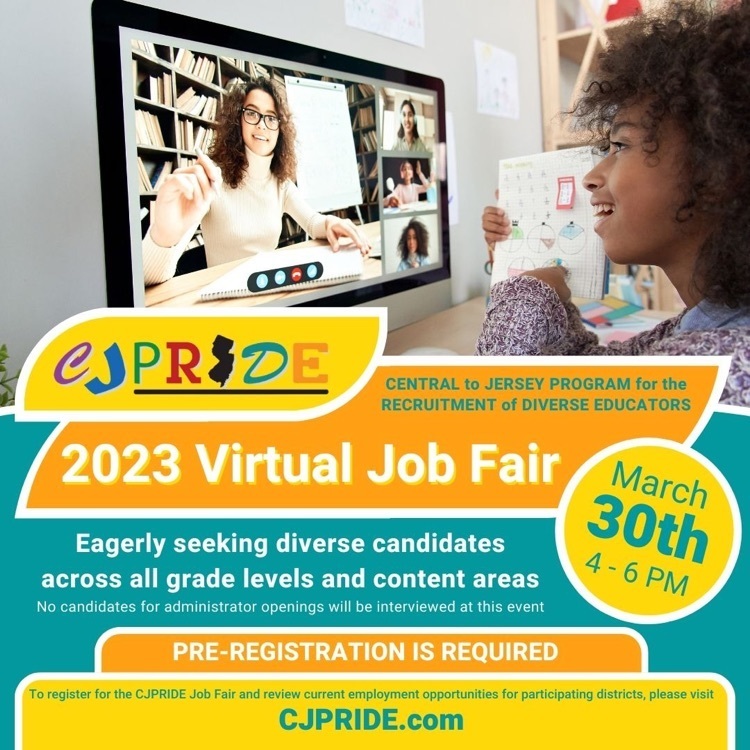 🎨🖼️ Don't miss out on the incredible artwork created by the talented students of Somerville High School! The visual arts showcase is on display in community hub @ Bridgewater Mall. Be sure to stop by before it ends tomorrow. #allin4theville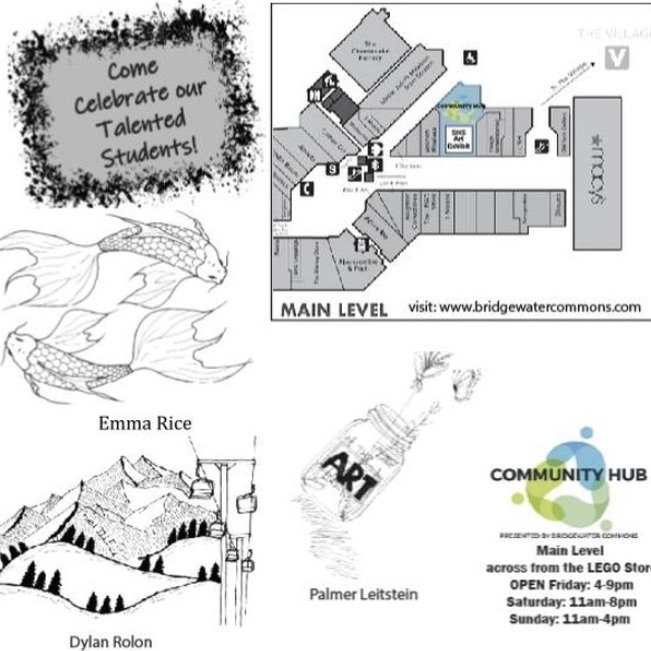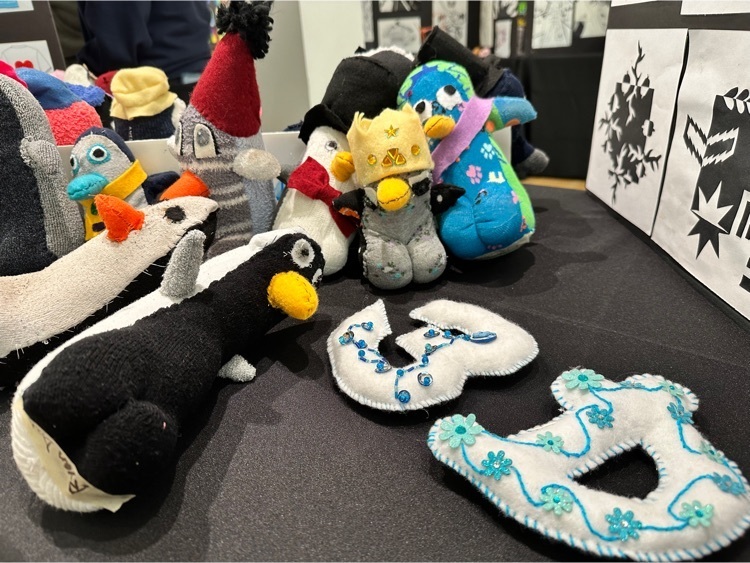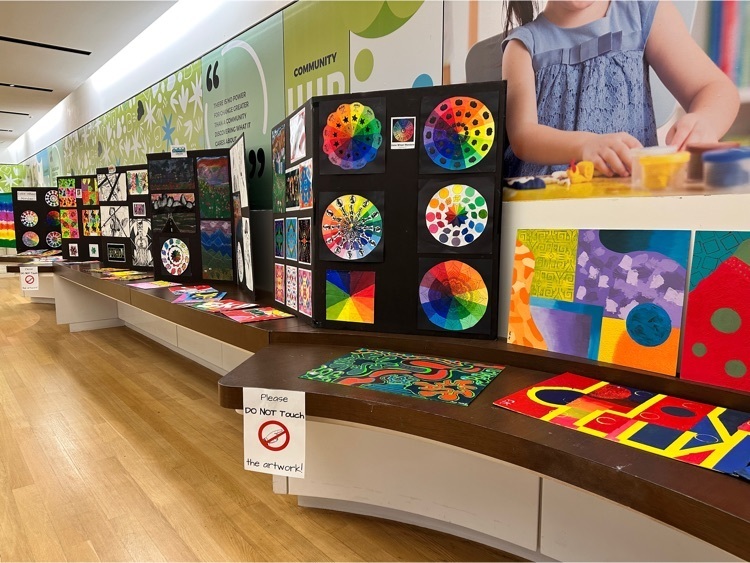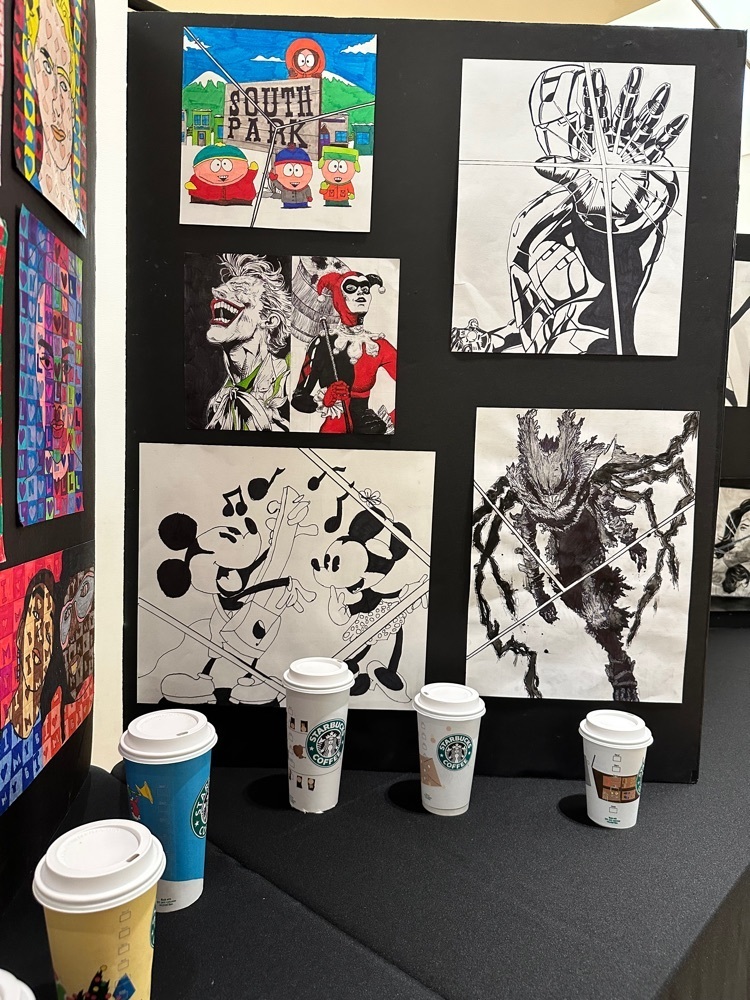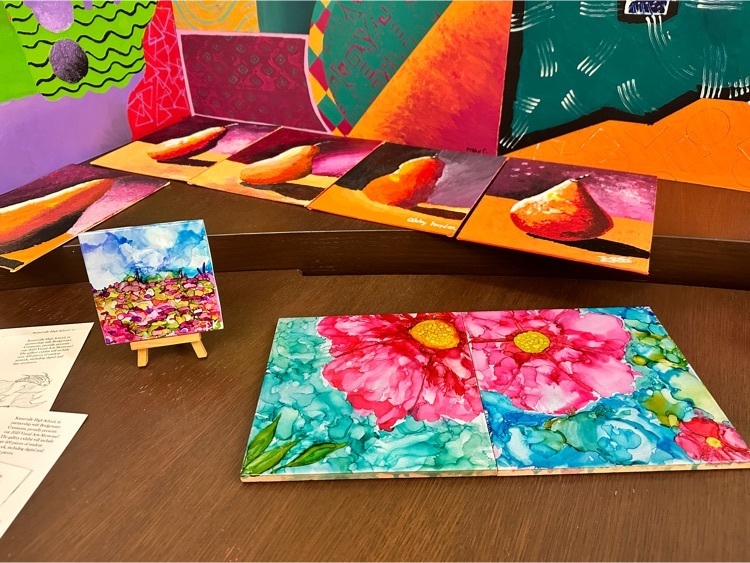 Somerville Public Schools is joining communities around the globe to celebrate the importance of social emotional learning today during #SELDay.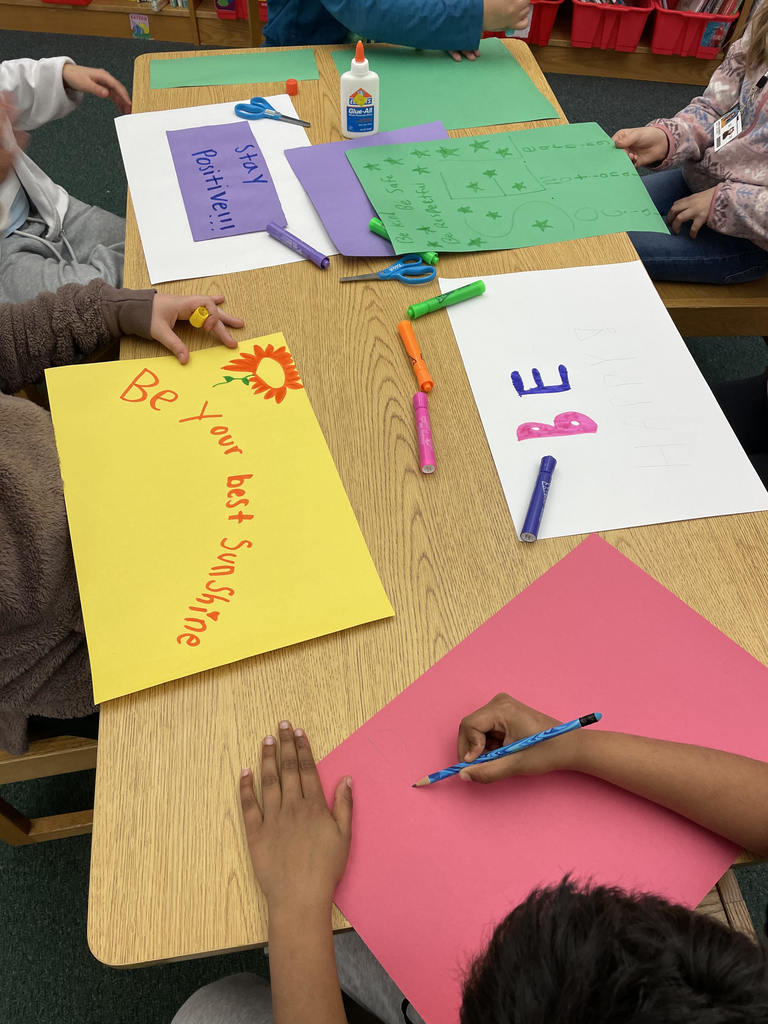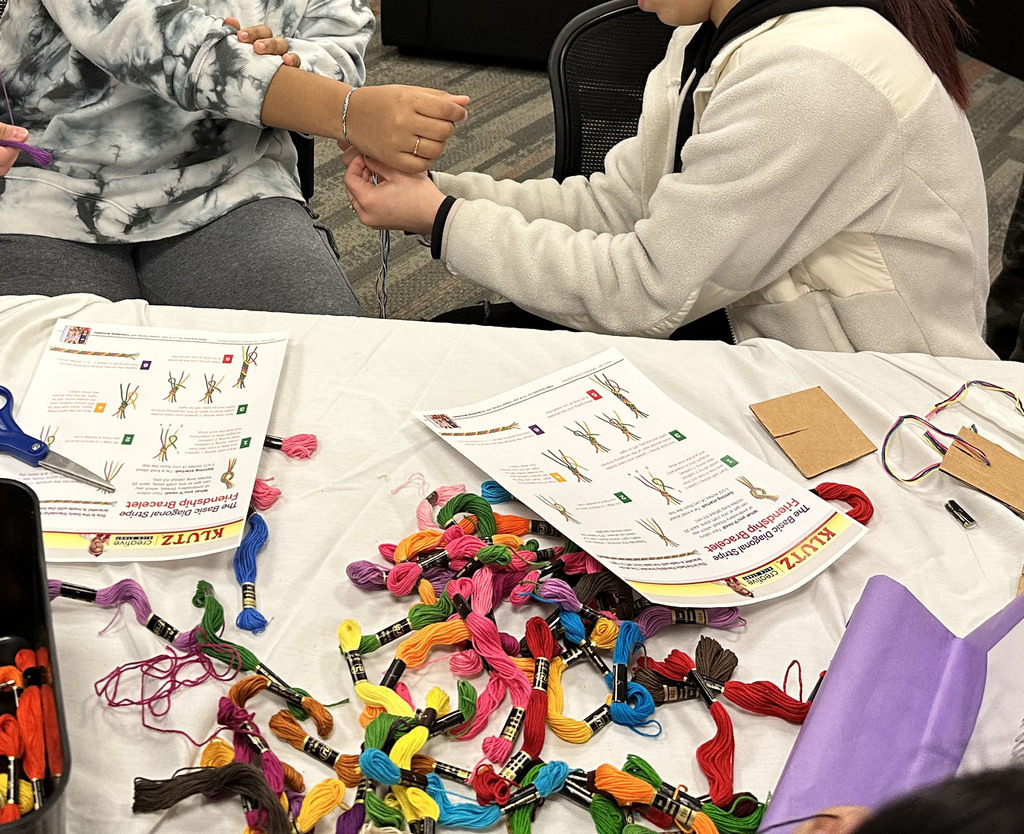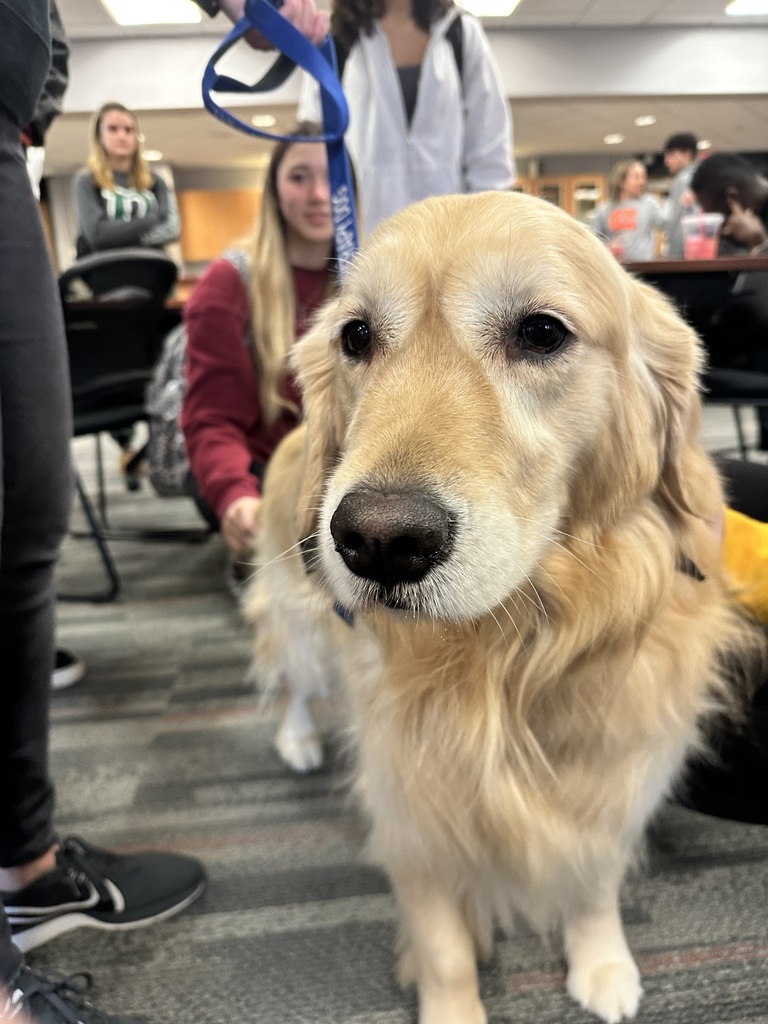 Due to the weather forecast and the potential for hazardous morning road conditions, all Somerville and Branchburg Schools will operate on a delayed opening schedule tomorrow, Tuesday, February 28, 2023. You may access school hours on the district website or below. Please note that all before school clubs and activities will be canceled, including before school care at Van Derveer. If conditions remain dangerous for travel in the morning, a decision to close schools for the full day will be made before 7:00 am. Click below for delayed opening schedules by building. VDV-
https://5il.co/1hwy4
SMS-
https://5il.co/1hiax
SHS-
https://www.somervilleschools.org/o/shs/page/bell-schedule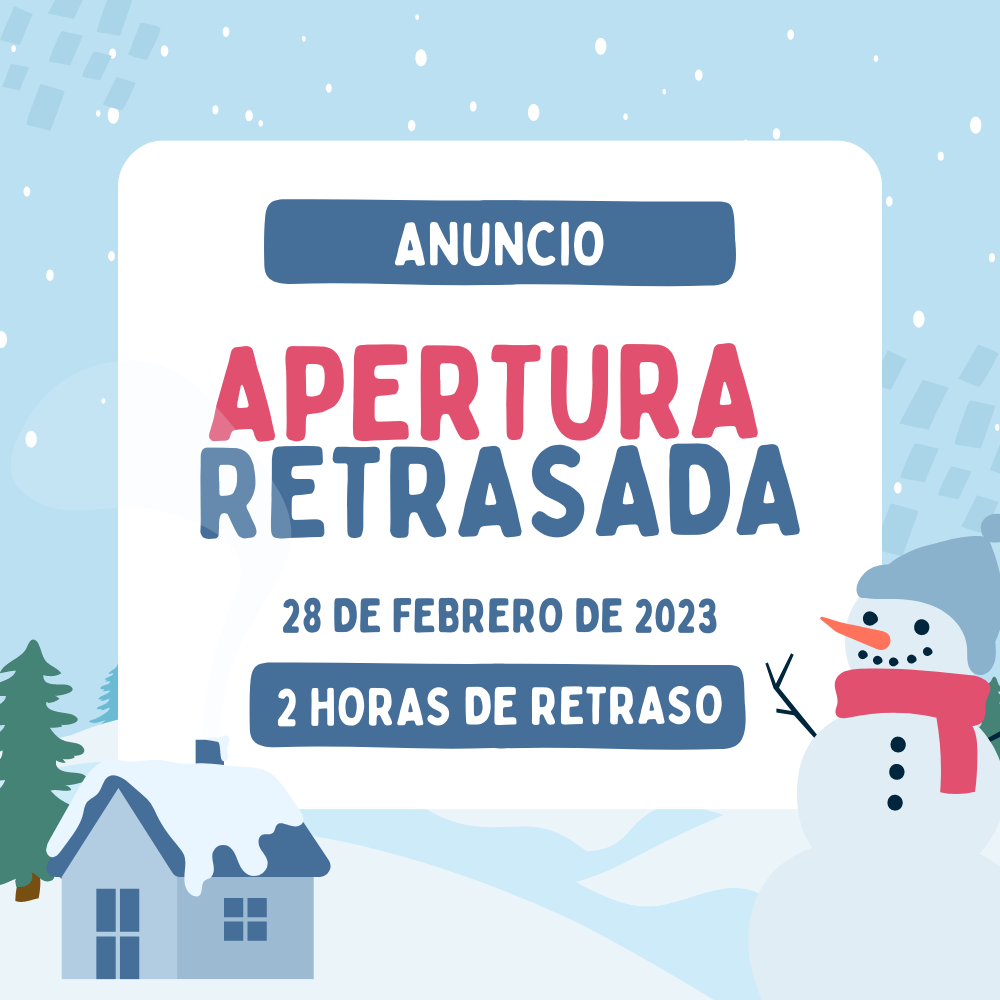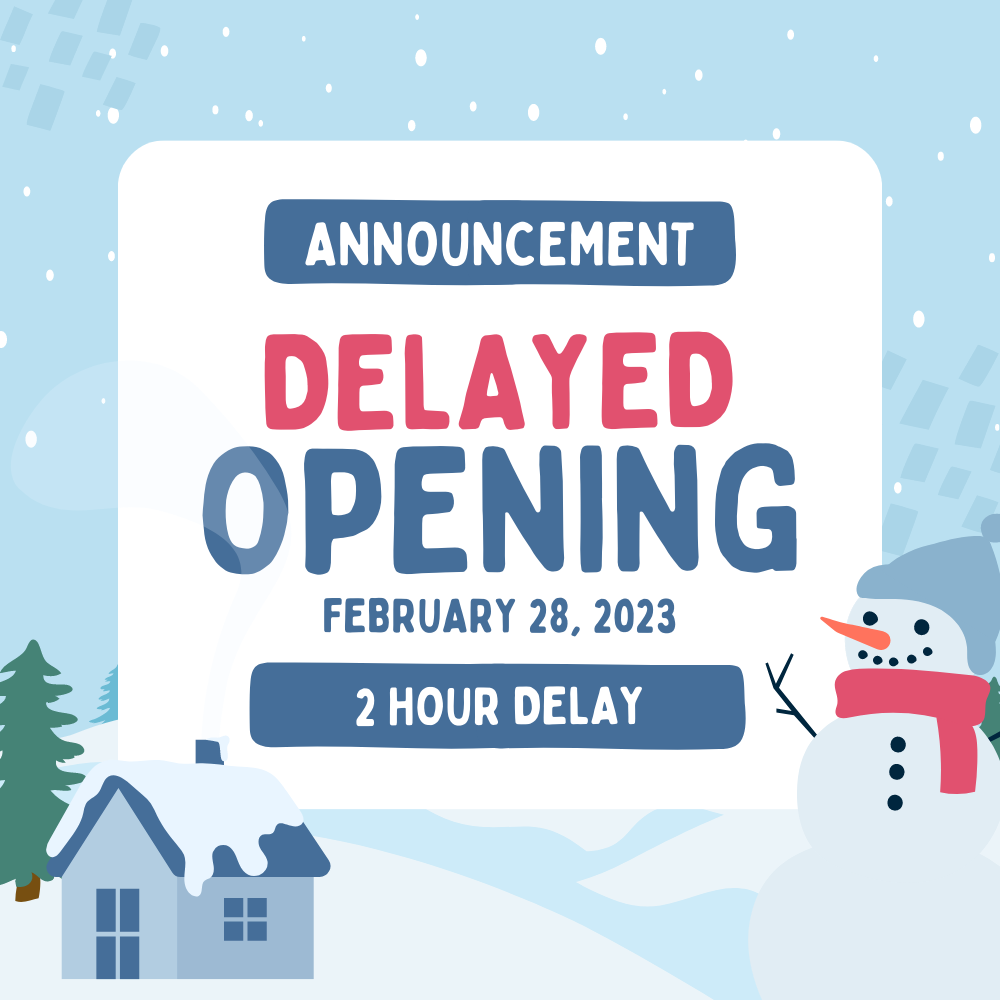 7th-grade Oxidation Lab Have you ever wondered why the Statue of Liberty is green? Students answered that question through an exploration of oxidation and reduction (redox) reactions.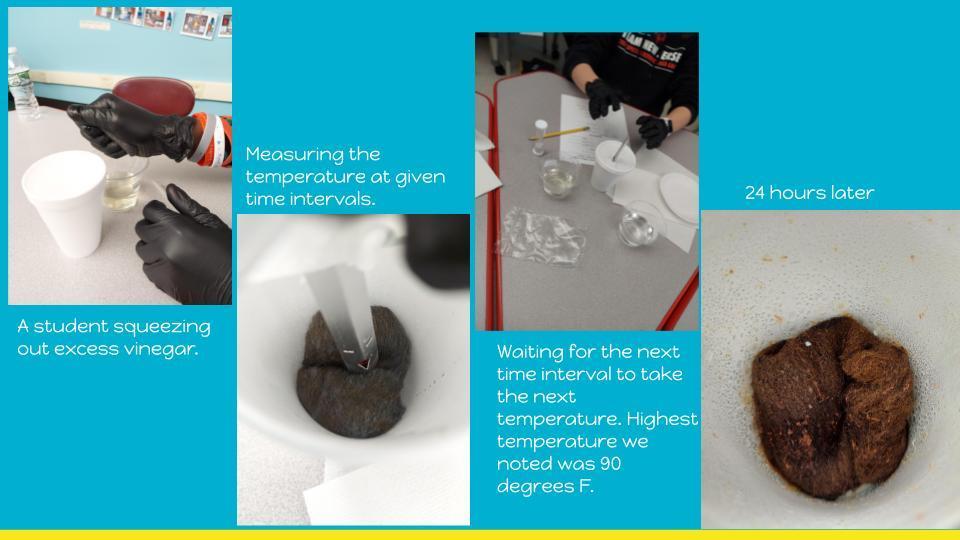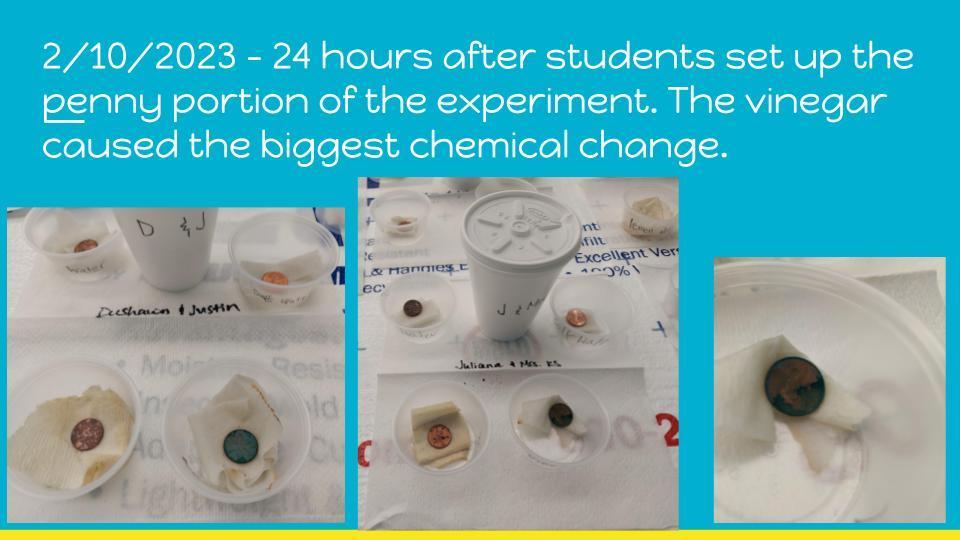 Please join us to support the SHS Drama Club as we present NEWSIES! March 2nd-4th at 7:00PM in the SHS Auditorium. We look forward to seeing you! Tickets can be purchased here:
https://shsdrama.ticketleap.com/newsies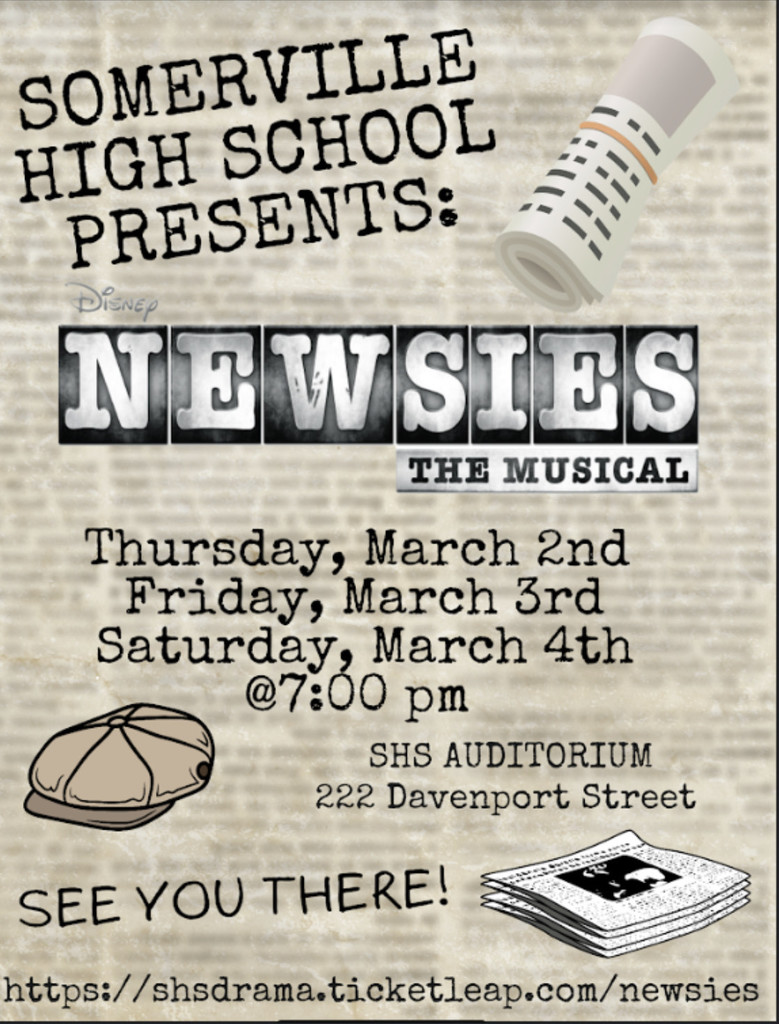 Latinos Unidos was a success. Thank you to Mrs. Wahba, our staff, and students for working with the NJEA Latino Institute to encourage families to be involved in their children's education, enhance their academic progress, and feel welcome in our schools.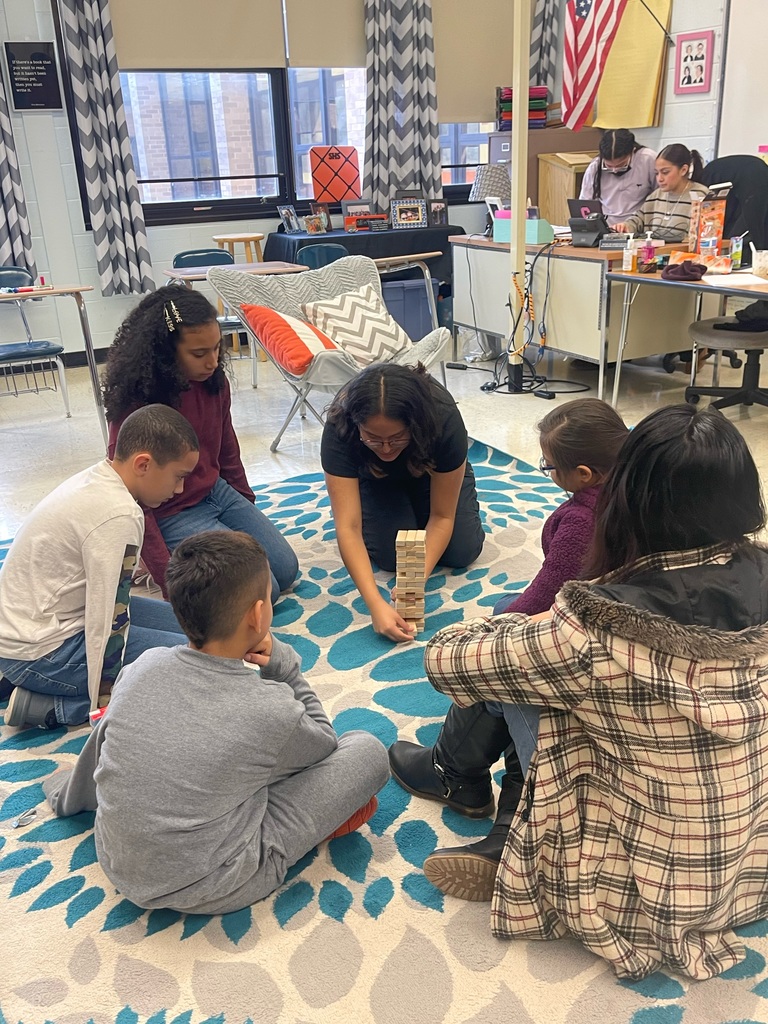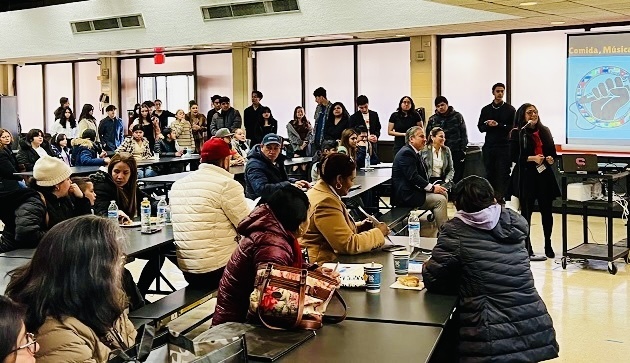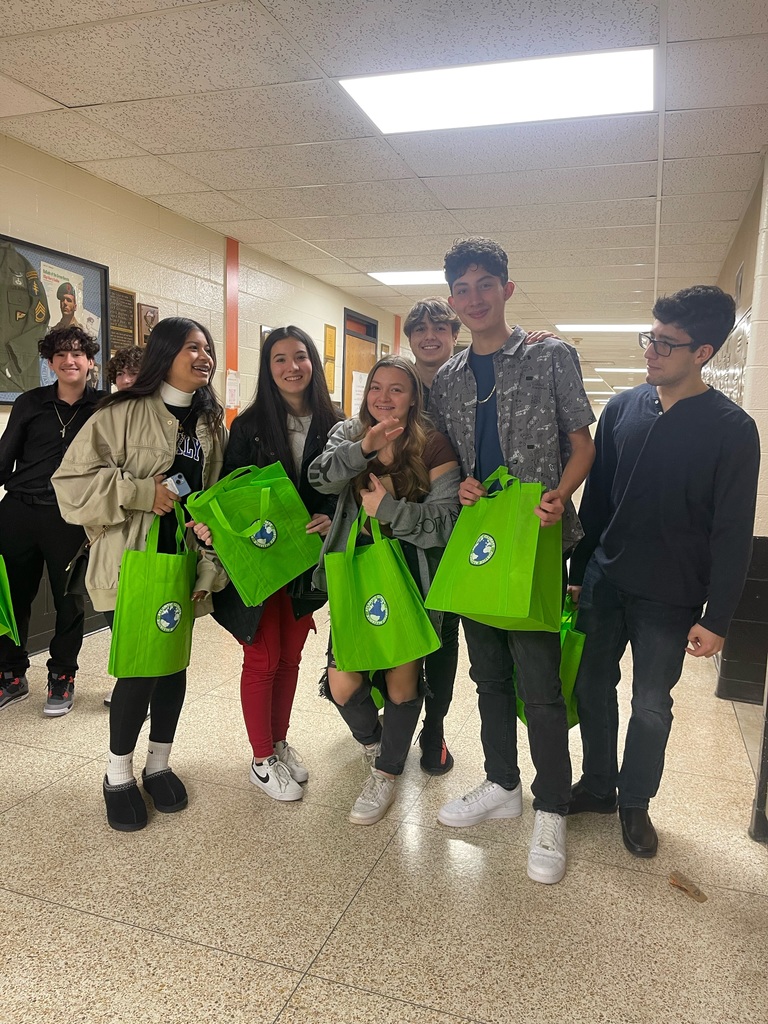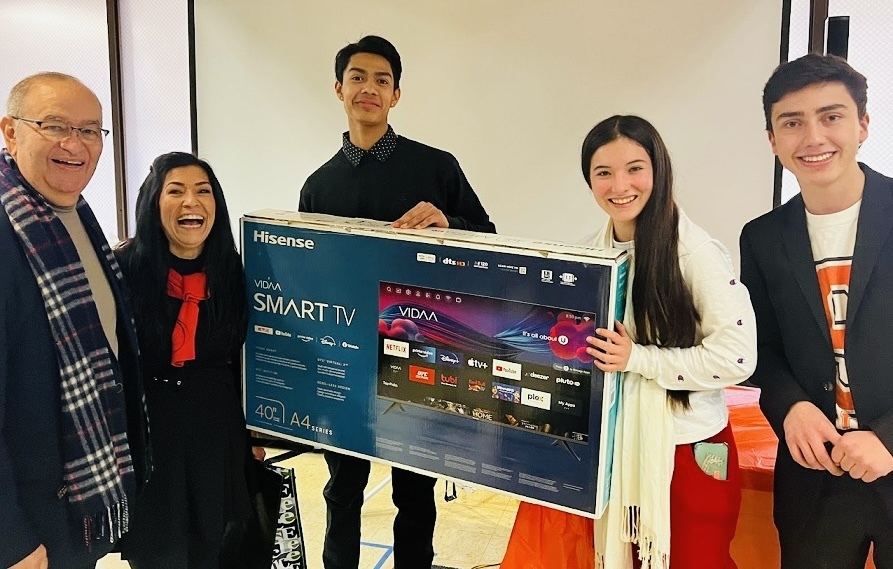 Mrs. Caporale welcomed classes into the library for World Read Aloud Day. During period 4, she read aloud "This Is A School" by John Schu, and then students in the Teachers of Tomorrow class read aloud with the Life Skills class.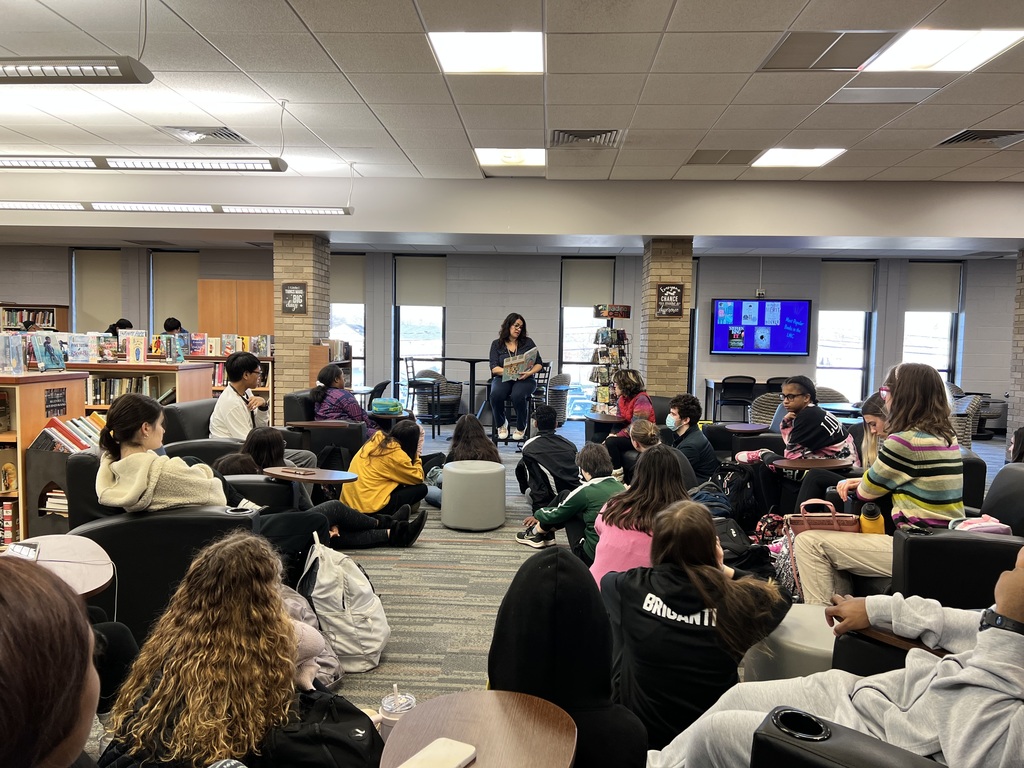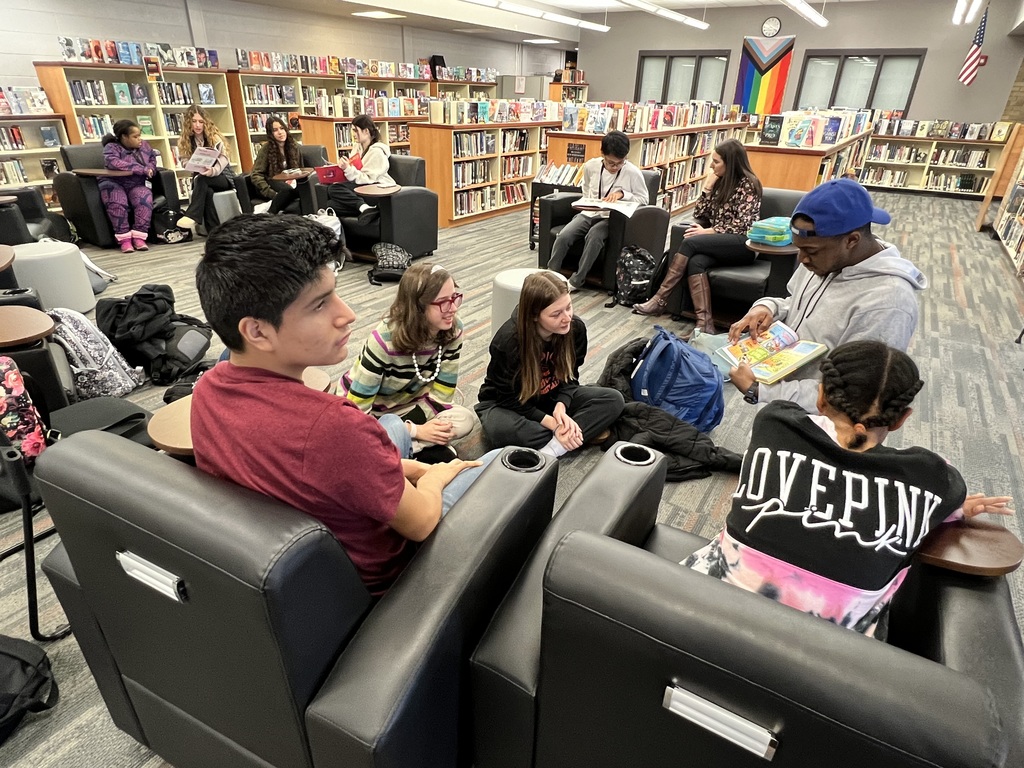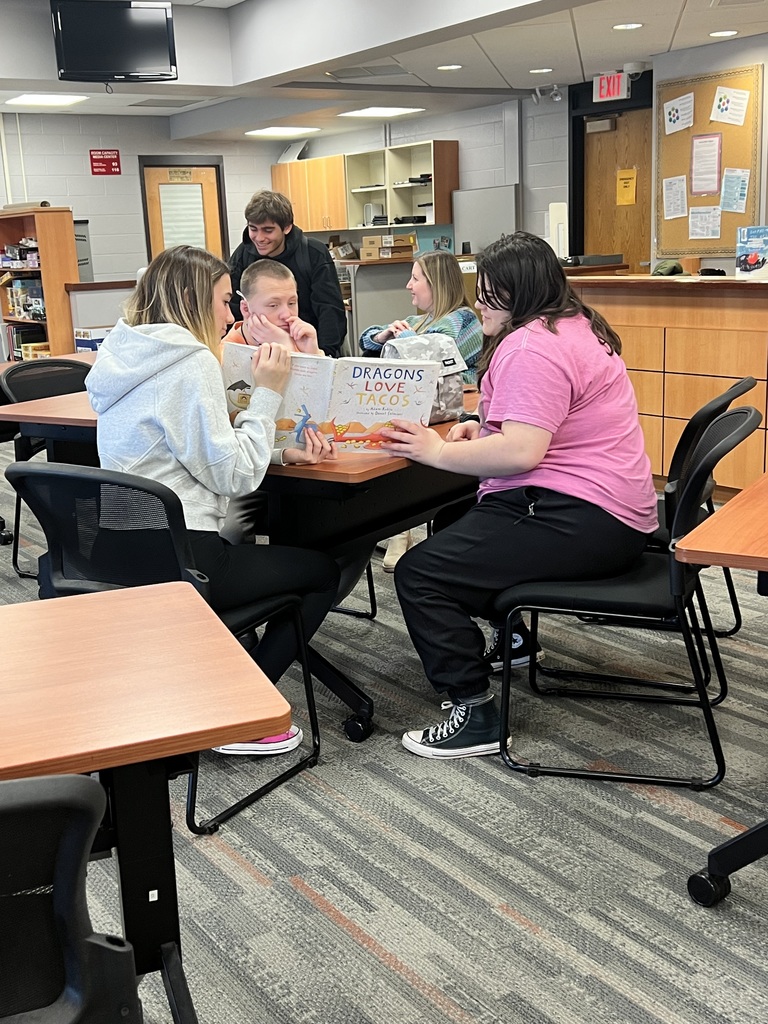 Van DerVeer started World Read Aloud Day (WRAD) today by welcoming Rebecca Gardyn Levington for a virtual author visit! She read her book "Whatever Tomorrow Brings" and then answered some questions about her life as an author.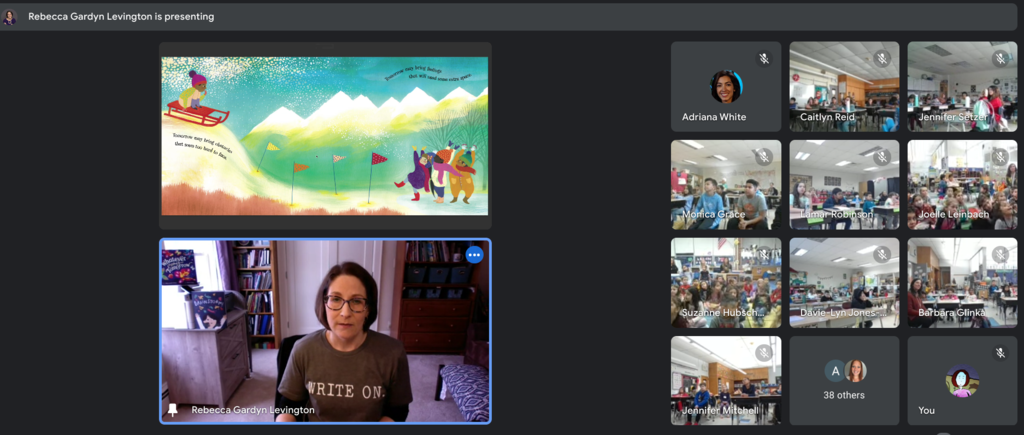 Last week engineering students shared their knowledge and creative creations at the mid-year engineering showcase. Some of the fantastic senior projects included a chick box with automatic water and food feeder, a puzzle desk, an adaption to a ukulele to make it accessible for someone with different physical needs, a soap and water purifying system, an electric skateboard, a foil sailboat, automatic blinds, a hockey self passer, and a bluetooth tracking device.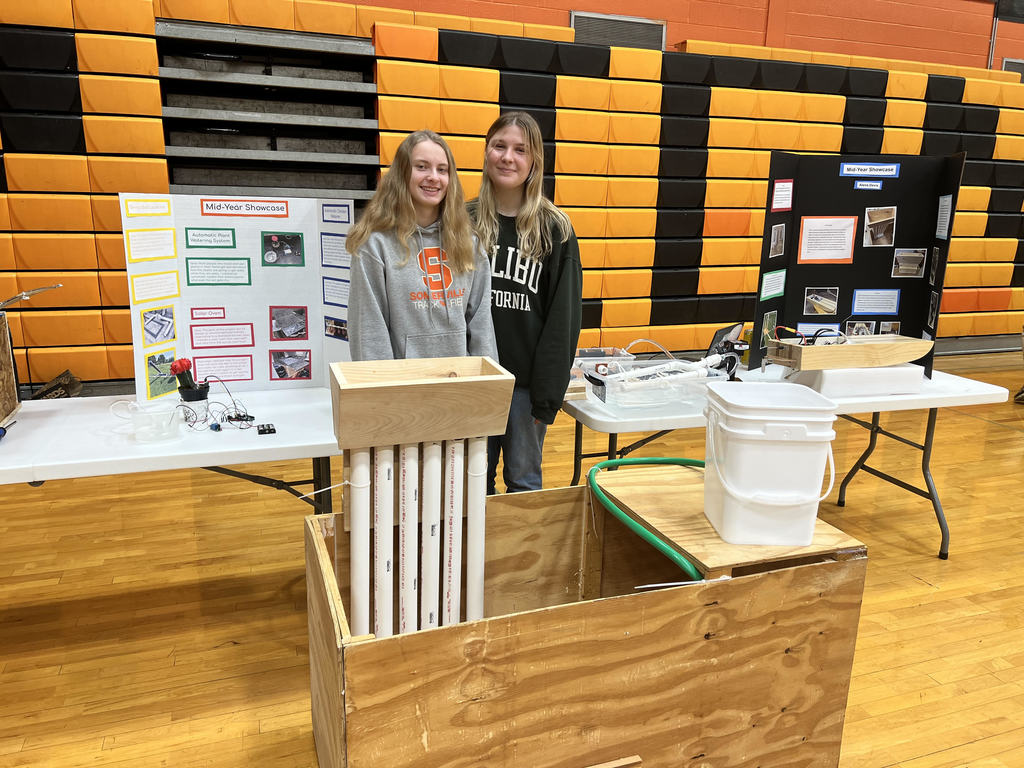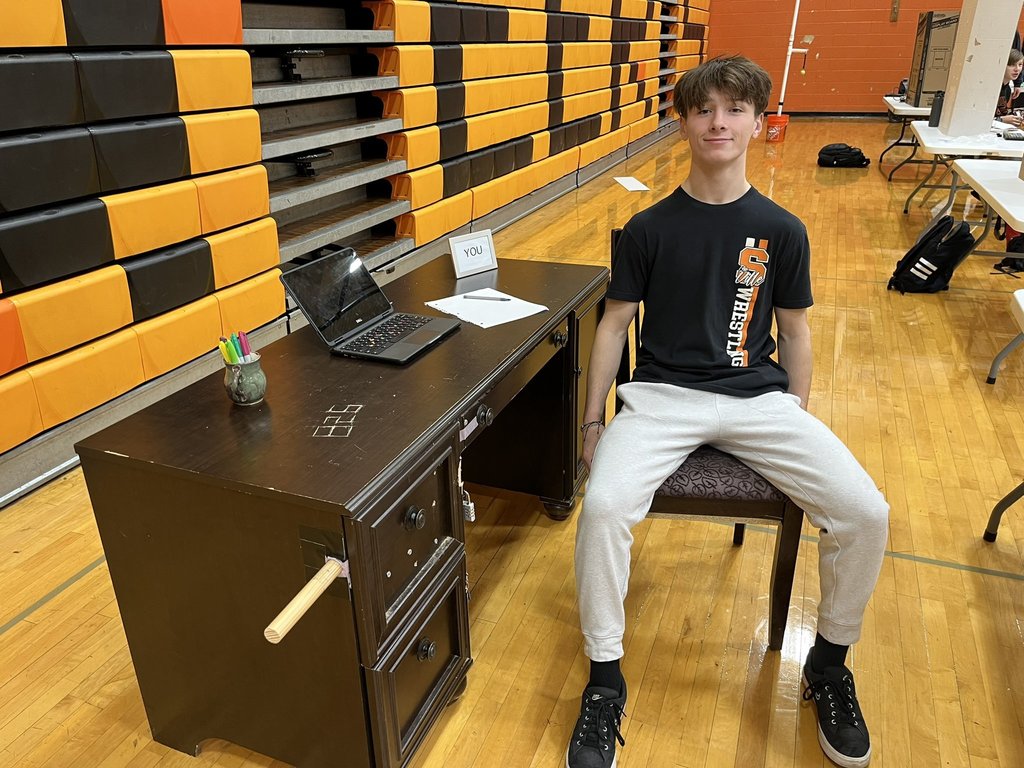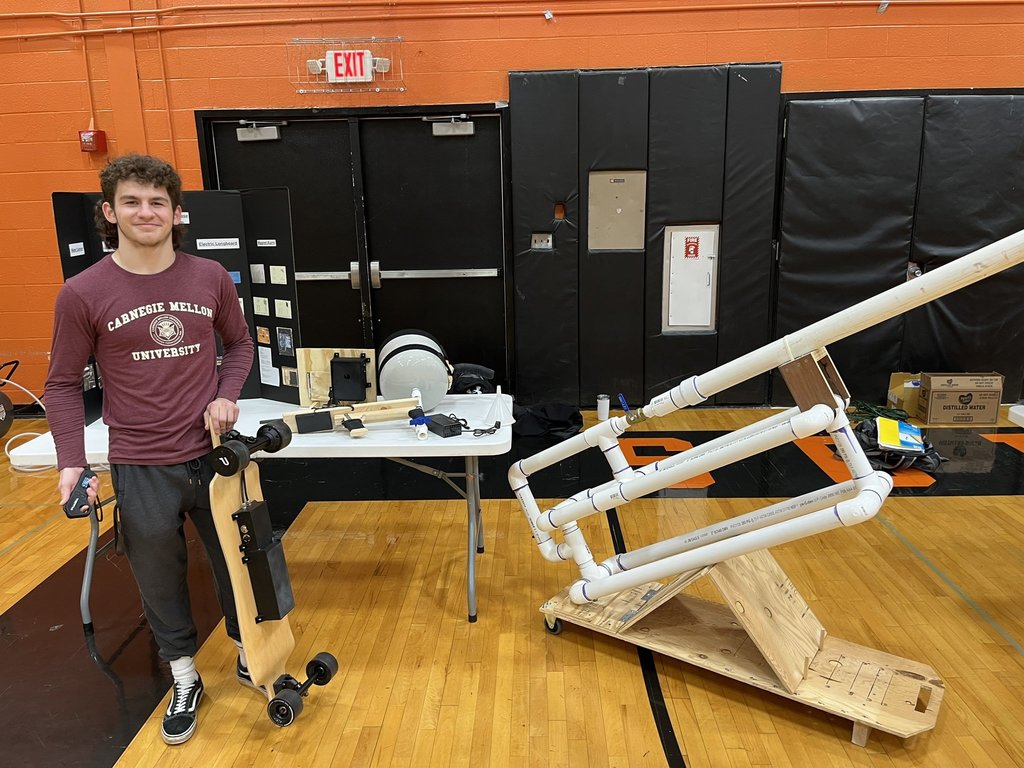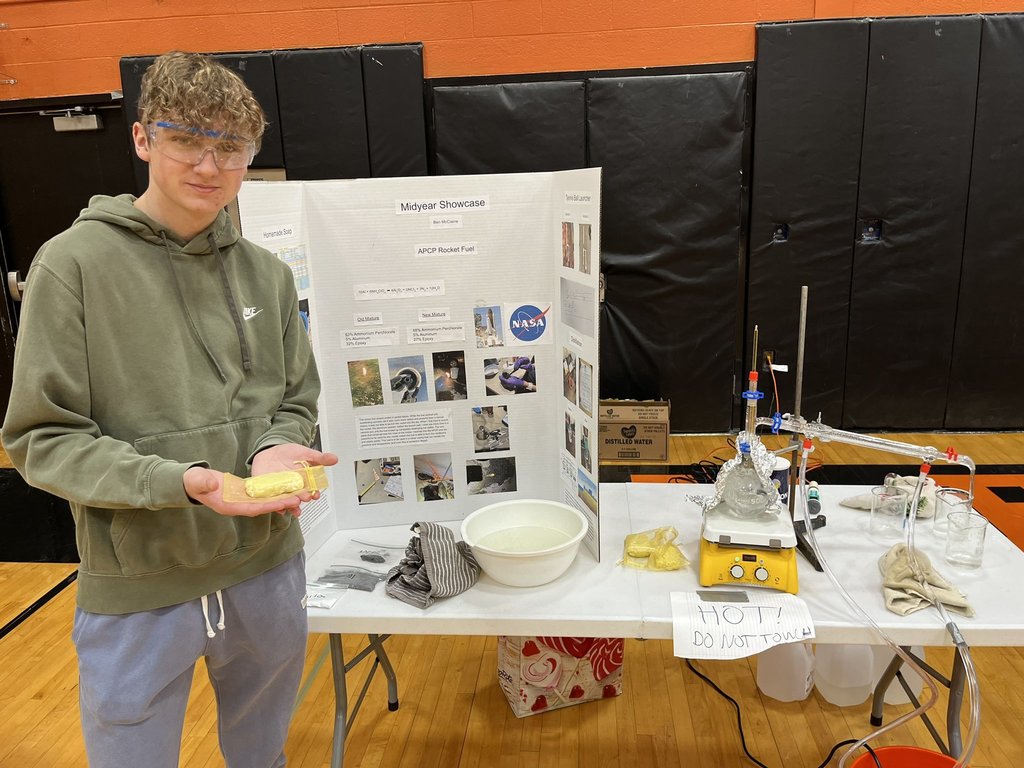 The Somerville High School robotics team, Gearheads 102, hosted a seasonal kickoff on January 7th. Four local teams met at SHS to launch this year's FIRST Robotics Competition.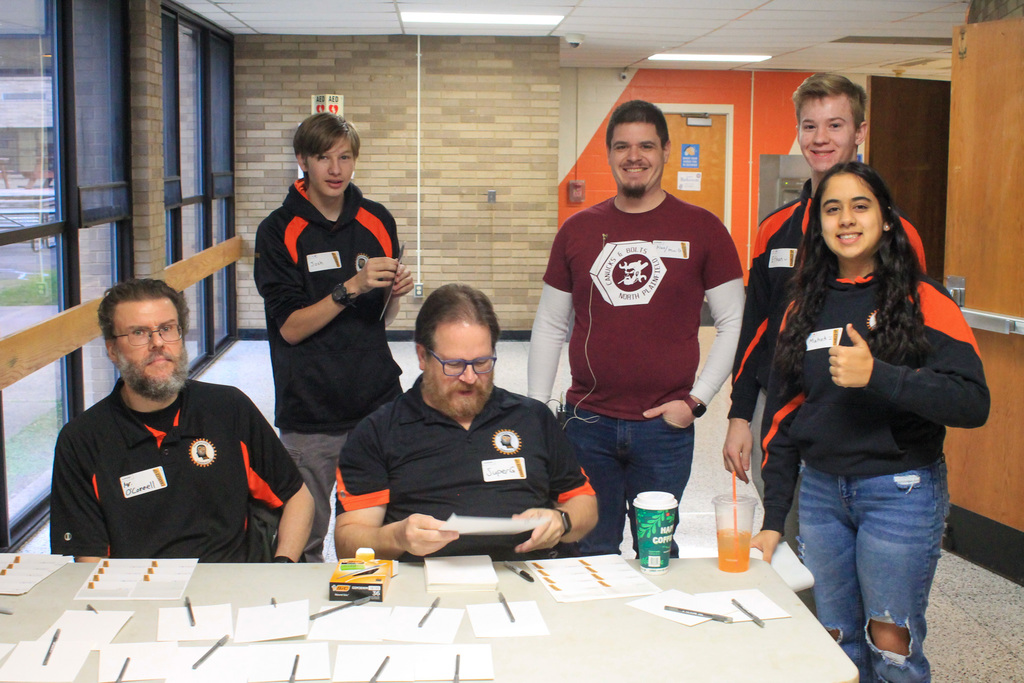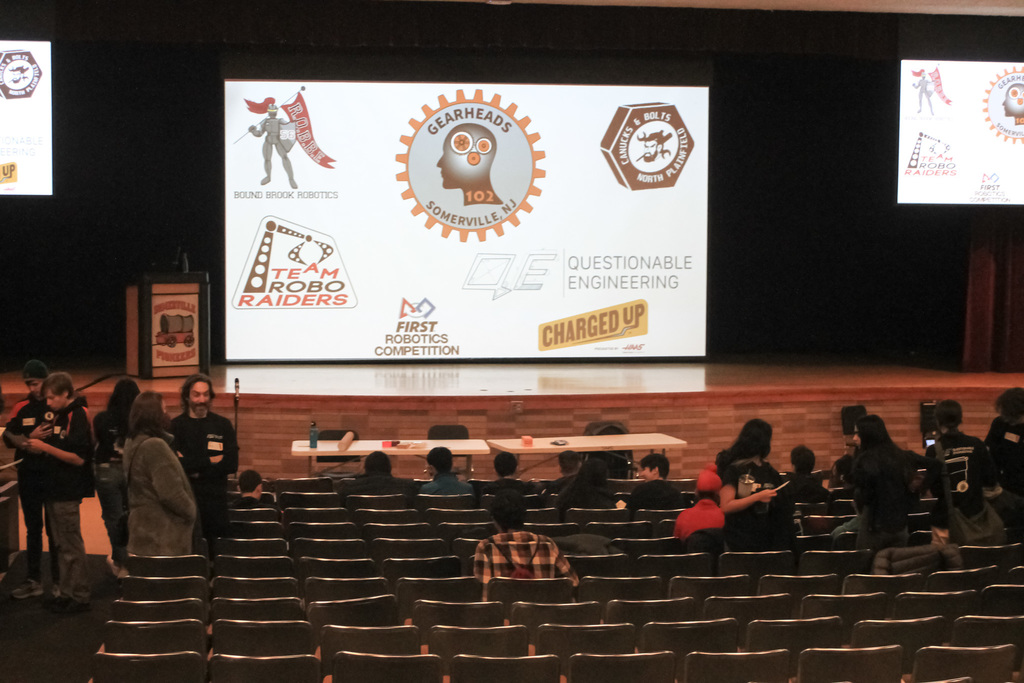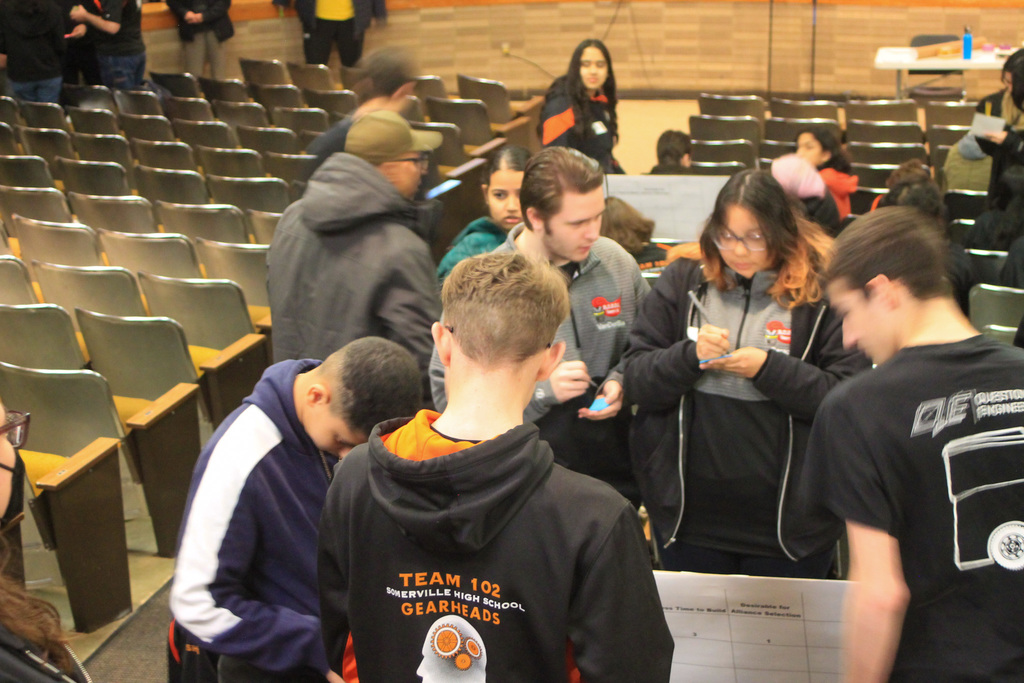 Thank you Patti Helwig for 25 year of service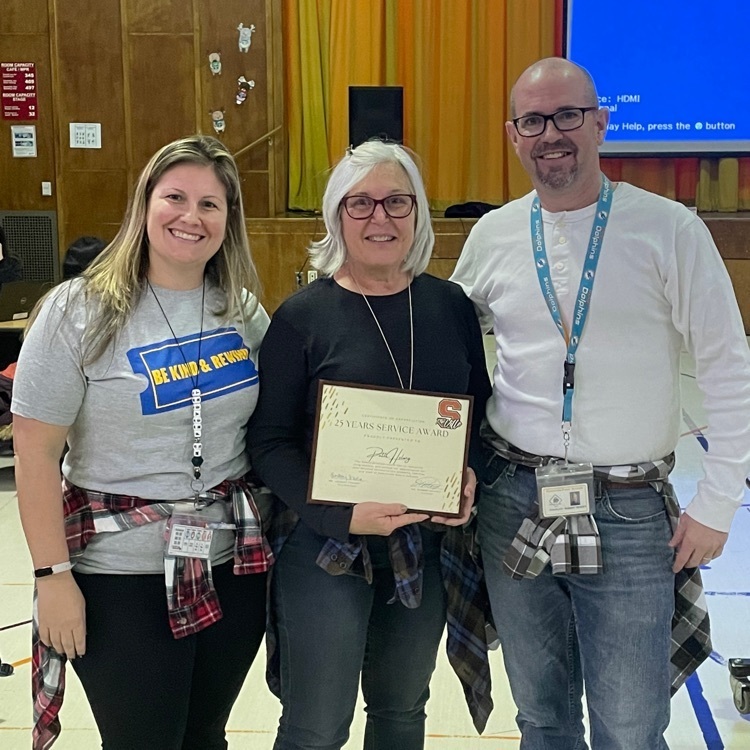 A big thank you to the @SomervilleNJPTO for organizing a celebration of Dr. MLK Jr. Day of Service. VDV students designed placemats and wrote letters while SMS packaged personal hygiene items. Everything was donated to S.H.I.P. (Samaritan Homeless Interim Program).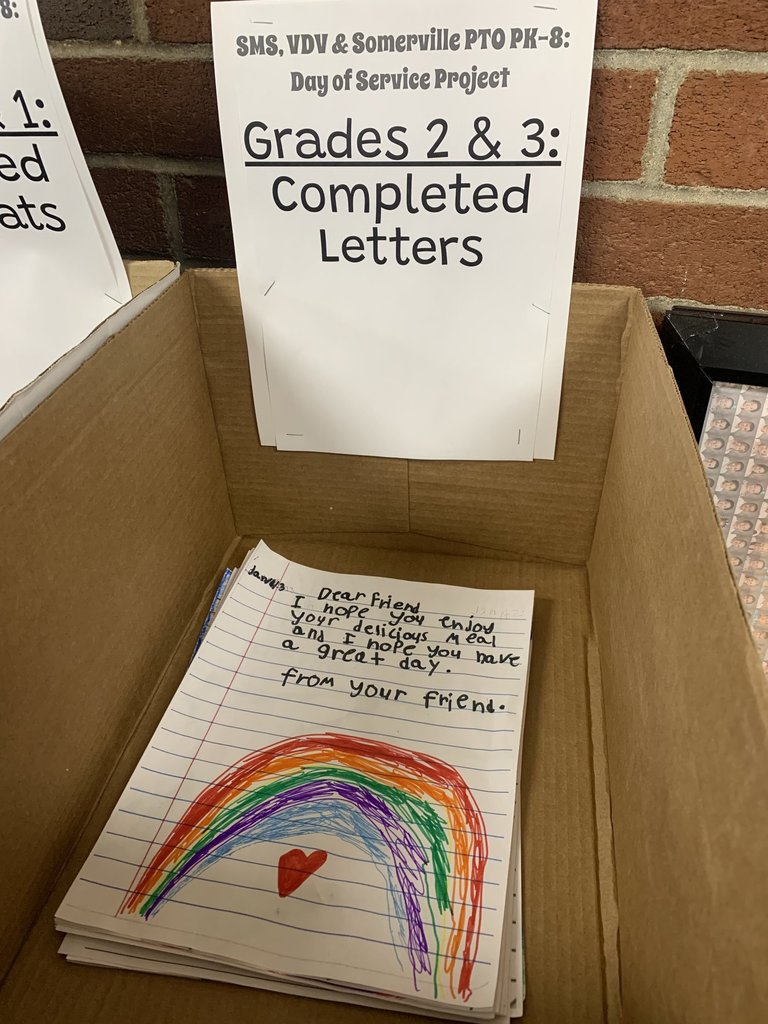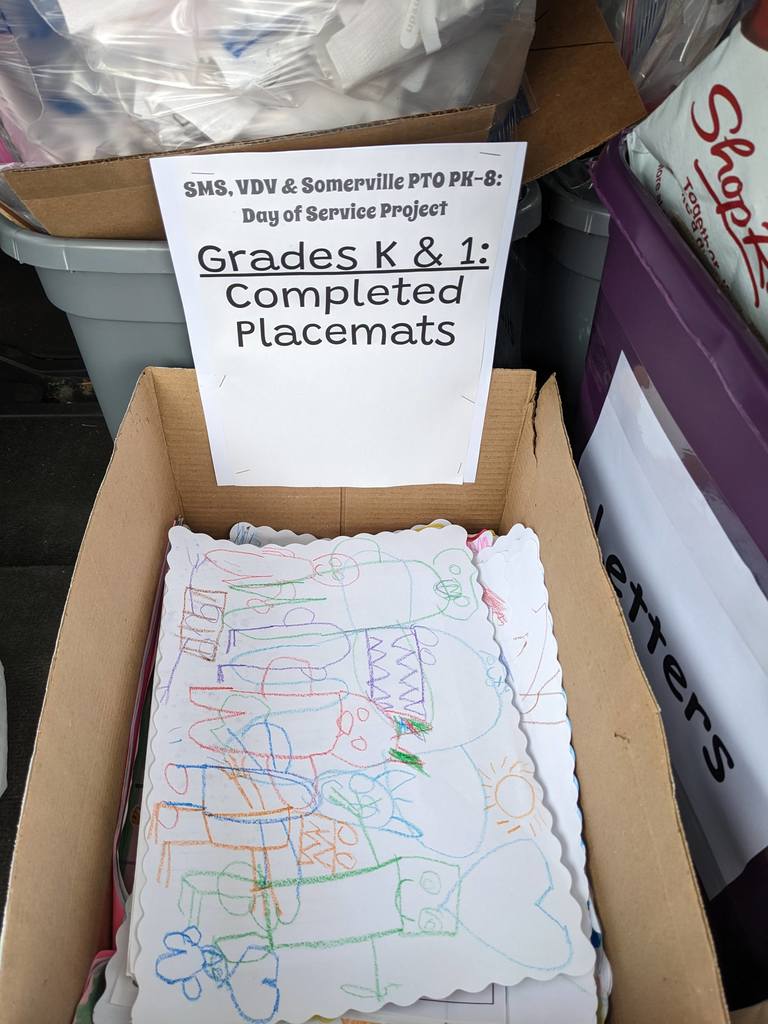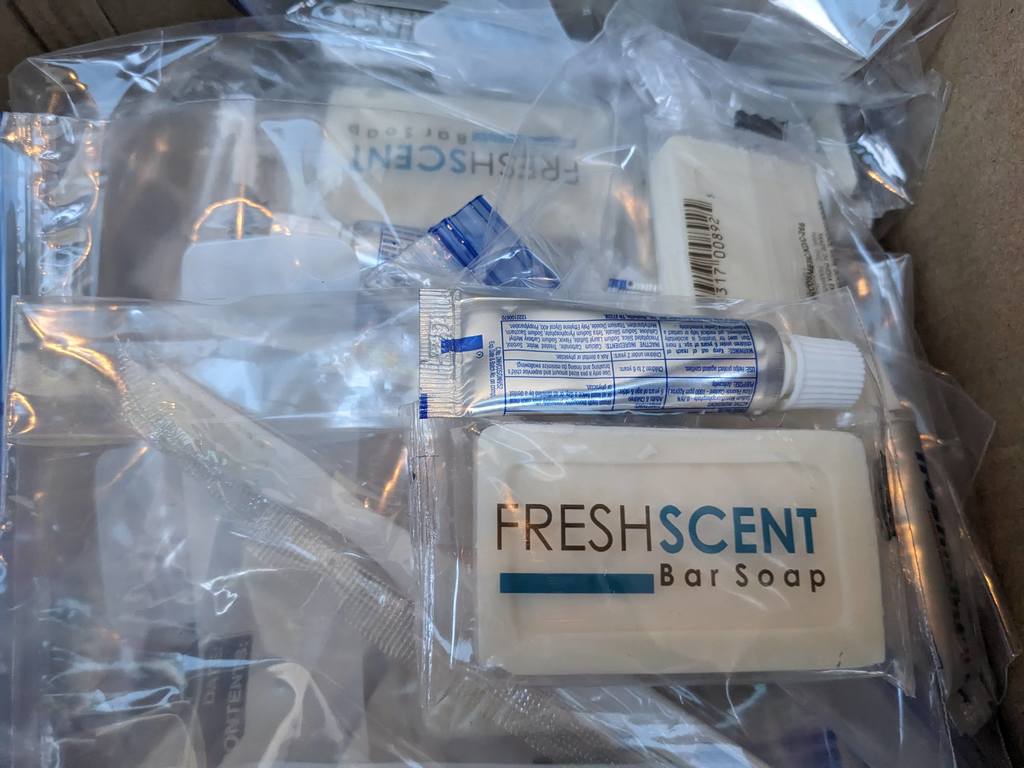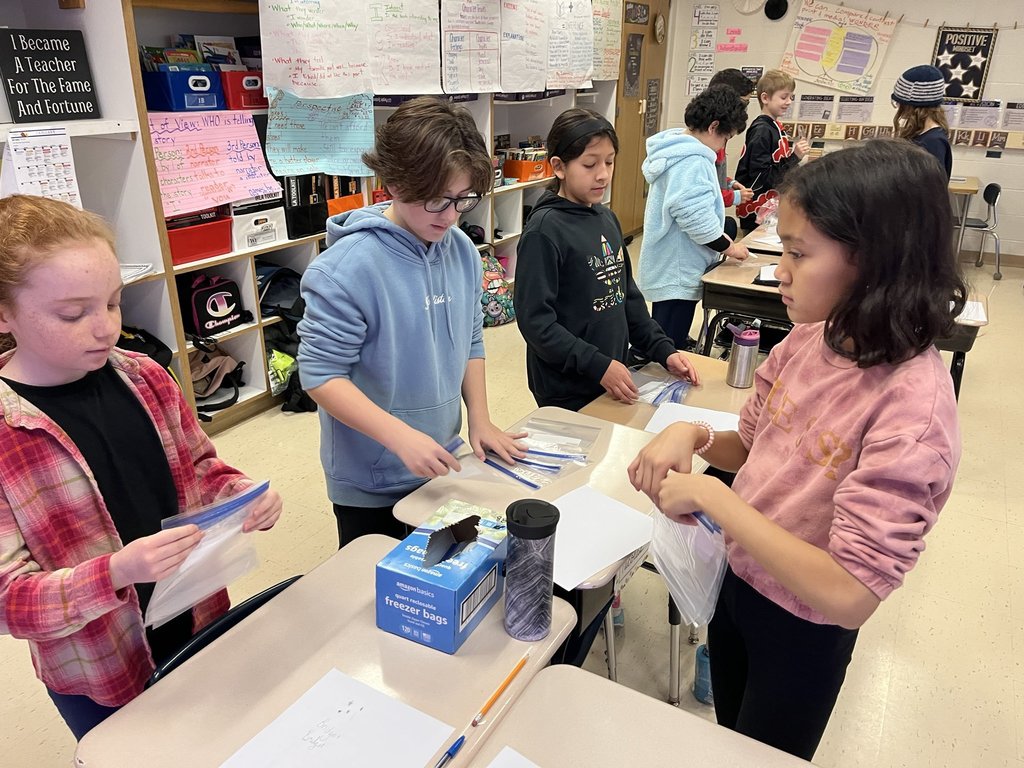 VDV students are spreading kindness. The OT students are creating kindness clips to spread a message of kindness. They are secretly clipping them on a peer's backpack, jacket, paper, folder etc. to help share some random kindness around the school.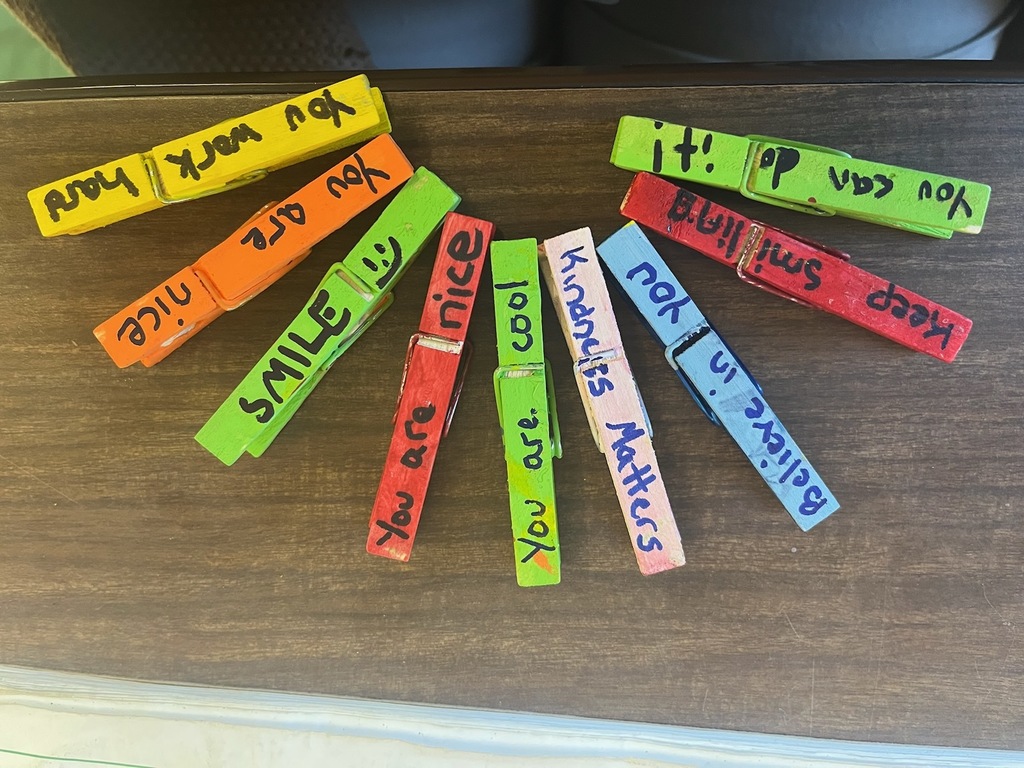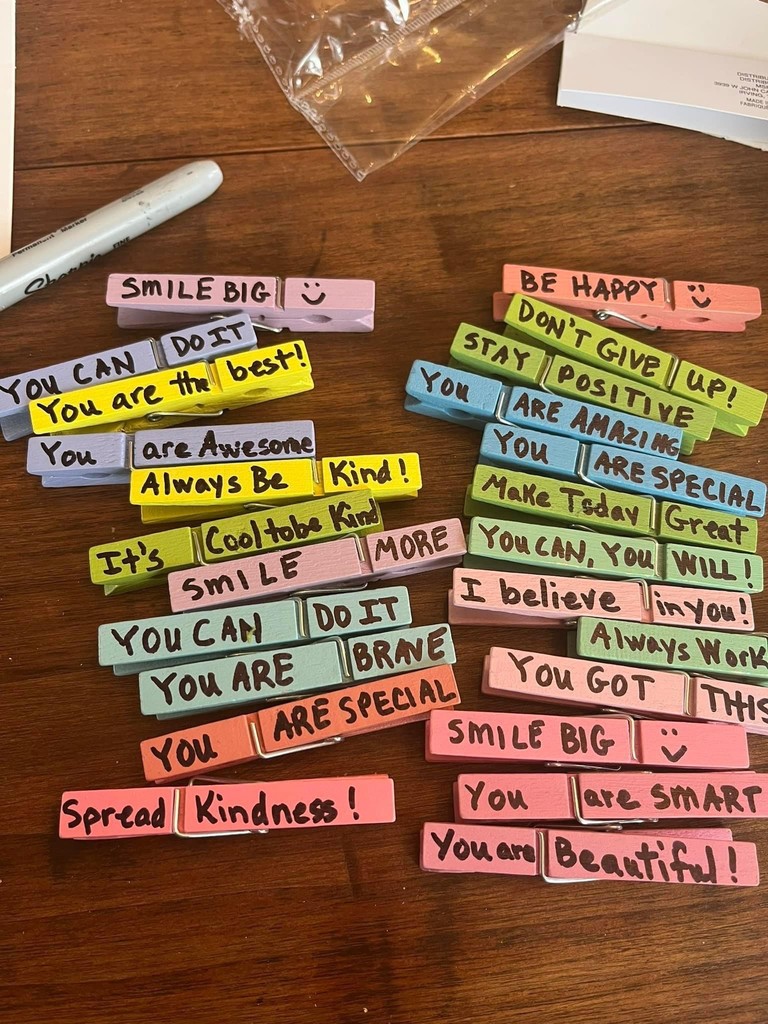 How are you feeling going into the weekend? (Seen at VDV) #allin4theville